Since 2002, Pullman Espresso has been making your espresso tools with pride, sourcing local materials, using local trades and delivering on our promise of premium products for all lovers of coffee.
100% Australian Made, Owned and Operated.
We are proudly 100% Australian and spend our days thinking, designing and inventing new ways to make your coffee taste delicious, improve your work flow and make your life easier as a barista, cafe owner, roaster and supplier.
Fellow Aussies - Thank you for choosing local, choosing the best you can buy.
Thank you to the coffee community across the world for believing in our products!
We aim to reward you with quality and a worthy investment for a lifetime.
1976 The Company was born.
Carlo Ernesto Valente founded VBM on 12 January, at the historic site in Via Mauro Macchi, Milan. This was when our technicians and mechanics started making espresso coffee machines fitted with the VBM E61 dispensing unit, an evolution of the E61 but with enhanced thermal stability.
Towards the end of the 70s, VBM started making machines for home use, creating the first domestic espresso machine in history: Domobar.  
1980 The Company expands
In 1985 the company was joined by a new shareholder, Pietro Osnato, who brought with him a more pragmatic, growth-oriented market strategy. VBM grew from a machine workshop into a fully-fledged commercial enterprise. The result was Dosatronic, the first electronic version of the Replica, and the relaunch of the Domobar Super.  
2000 Towards new horizons 
VBM continued to grow, and expanded abroad: its network of distributors reached northern Europe, Spain and Portugal. The company sharpened its focus on design, responding to a market that wanted their machines to match their interior design.
This led to a revamp of the historic Replica and Domobar models. Cube, R-Evolution and Lollo were the other models launched in this period. Lollo is still in our product range today, guaranteeing high quality technology at affordable prices for businesses operating with smaller coffee volumes.  
2016 Over 40-year anniversary and the launch of Tecnique 
VBM celebrated its 40th anniversary with a new objective: producing technologically advanced machines able to offer high performance for the barista. This saw the launch of the Tecnique line, with a new extractio technology: the TS System with two independent circuits giving the machine total thermal stability and clean water at all times.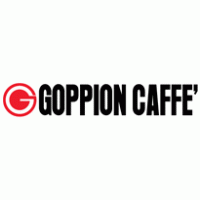 IN 1859, ON THE MAIN SQUARE OF A SMALL TOWN BEGAN A LONG LOVE FOR COFFEE.
In 1859 Luigi Goppion was a young man who dreamed of going far. Perhaps Lughignano, the tiny town on the banks of the Sile River where he was born, held him back or, more simply, he had the itch to do something great on his own. One day that something became clear: in his minds eye he could see roasted, perfumed coffee beans. And he saw his town wake up to that intense aroma. So on the main square he opened a cafe, that was also a post office and a greengrocer, and started to toast coffee bean in an iron pan over the flames in his fireplace. This location, which quickly became the heart of the town, that Luigi was joined by his son Pietro and a little later, his grandsons Angelo, Giuseppe, Luigi, Giovanni, Olivo and Ottorino. The cafe added a shop-laboratory and with the explosion of the Second World War, Angelo and Giovanni were sent to Ethiopia, bringing with them the initiative passed down by their grandfather.
In this land so far from the small town near Treviso, began their passion for coffee and the continuous search for the best quality. Once back in  Treviso, in 1948 they bought the Torrefazione Trevigiana Caffè, and immediately added "Fratelli Goppion" to the name. In the same period, Ottorino and  Olivo left for Venezuela and in Caracas the founded a small coffee roasting company, "Cafè San Antonio – Hermanos Goppion".
FROM  1948 TO TODAY.
TRUE DEDICATION HAS TAKEN US FAR.
Twenty years later, the "Fratteli Goppion Industria del Caffè" sign represents the history and vocation of three generations, as well as the now familiar red "G", designed in 1965 by Umberto Facchini, architect. It is a simple, genuine sign. It recalls the roots and history of the company. Yet it is also the modern brand of a company solidly positioned to address future challenges
The new plant on the Strada del Terraglio, the Napoleon Road that connects Treviso to Venice, already active with one of the first vacuum packaing lines in Italy, was inaugurated in 1968. Since 1983, Goppion Caffè is an incorporated company under family management. At the turn of the century, the fifth generation took up the reins. The concept guiding and animating the day-to-day remains the same as Luigi's: ambition, work, yet application of common sense, for good production. the Goppion Family and its coffee continue to follow this virtuous path. As intense as the flavor of a cup of hot steaming coffee on the palate.

A PASSION FOR COFFEE FOR OVER EIGHTY YEARS 
When twenty-six year old Pietro Fiorenzato founded his own company in Mestre in 1936, he had already gained specific experience collaborating with one of the few coffee grinderdoser factories existing at the time. To his knowledge, he added his passion and a strong inclination to offer, from that moment onwards, the perfect balance of quality and innovation. His business continued to grow but it was brought to a halt during the Second World War, when his factory was destroyed by bombing. It was certainly tough but Pietro Fiorenzato used all his energies to rebuild the business and the newly built factory resumed its activities. In the following decades, production continued with a focus on high quality, for which the FIORENZATO trademark has always been known. In 2005, the founder's two grandsons - Manuel and Christian - decided to bring about a significant change in the company by paying increased attention to research and the application of technology  
The drive towards innovation allowed FIORENZATO to manufacture state-of-the-art products and solutions for all grinding needs in the bar sector. A good example is the revolutionary Inverter system, with its exclusive company patent, which transfers technology for industrial grinders to ones for bars: the system, made compact to avoid increasing the size of the coffee grinder, ensures absolute precision and consistency for grinding, reducing motor consumption, operating noiselessly and showing exceptional reliability even when in operation for a long time. Anticipating the times and being the first to offer the solutions the market demands is a company strategy that has also led to touchscreen displays with CapSense technology, now with a bigger and more intuitive fullcolor display and virtual keys instead of real ones: a truly innovative choice, in a sector where the keyboard is under continuous stress for many hours, which provides extraordinary results in terms of efficiency, resistance and durability over time. The display also shows statistics on coffee consumption and wear monitoring for the grinders. We have achieved our aim of being at the forefront of the market with our revolutionary XGi models, which now dispense doses of coffee calculated in grammes and no longer in seconds! The exclusive XGi solution guarantees the precision and consistency of doses, even when all the other grinding parameters are changed. And then, the new F4 Filter has arrived for those who love filter coffee brewed in a classic coffee maker with absorbent filters, now increasingly popular in trendy bars, cafes, restaurants etc.: a grinderdoser designed to meet the tastes of those who do not only drink espresso coffee.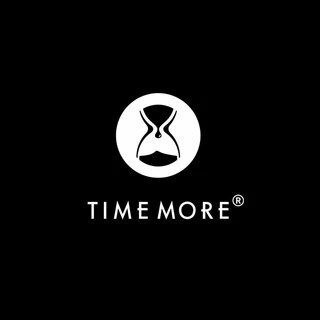 TIMEMORE was founded in 2012 and has specialized in designing and developing specialty coffee equipment since 2014. Later, in 2017, we won the Red Dot Design Award. We have been got more than 30 patents till now. We always believe that distinctive original designs enable a brand prominent and glamour out of the ordinary, thus each product we designed is based on aesthetics, integrating the practicality of the product itself. By doing so, we hope each of our products brings its owners happiness and ritual. To offer our customers the best products with good user experience, we have built a professional R&D team of ingenious and experienced engineers with nearly 20 years of design experience, an international marketing and sales team, and a specialized warehouse team. This year, we have already launched more than 10 new products into the market and we believe that at least two of them have been benchmark products.